About
ELISE is part of the EU Horizon 2020 ICT-48 portfolio and originated from ELLIS, a network of artificial intelligence research hubs and associated Fellows. Based on the highest level research, it spreads its knowledge and methods in academia, industry and society. The network invites all ways of reasoning, considering all types of data applicable for almost all sectors of science and industry. We do this while being aware of data safety and security, and striving to explainable and trustworthy outcomes. ELISE contributes to the European AI and the ELLIS community on many fronts, e.g. through mobility programs, research program workshops, company collaboration, and policy work.
Partners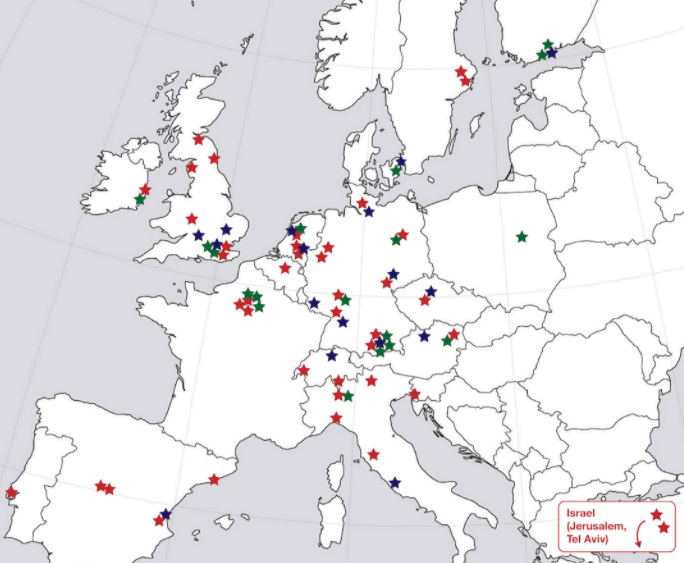 Organizing Nodes
The ELISE Organizing Nodes have work package duties, manage networking actions between participants and associate partners, participate in networking actions and in the pan-European PhD program. The participating Organizing Nodes are Aalto University, The University of Tübingen, University of Amsterdam, The Czech Technical University in Prague, Technical University of Denmark, Johannes Kepler University Linz, University of Cambrige, CINI (National Interuniversity Consortium for Informatics), Universitat de València, The Max Planck Society, Stichting Katholieke Universiteit, ETH Zurich, The Chancellor Masters & Scholars of The University of Oxford, University College London, Knowledge 4 all foundation, Saidot Oy, OTICON A/S, Fundingbox, Siemens, Zalando SE, Fraunhofer, Spinverse Oy, and EnliteAI.
Associate Partners
Associate Partners participate in in networking actions, participate in PhD program and can get reimbursements for their travel costs by the participant organising the networking action. They may also host Fellows.

‍
Company or other non-academic organization
Mobility Fund
Fellow Mobility Program
ELISE runs a Fellow mobility program, through which senior researchers can apply for funding to cover travel costs of their visits to other network sites. The program will be launched in February 2021.
PhD and Postdoc Mobility Program
The PhD and Postdoc mobility program is aimed at existing PhD students and postdocs in the partner network who want to initiate a collaboration with a Fellow or Member at another site. ELISE has a travel exchange fund to stimulate collaboration.
Further information about the Mobility Funds will be availble here shortly.
More information
ELISE is funded by the European Union's Horizon 2020 research and innovation programme under ELISE grant agreement No 951847. Visit the ELISE website for more information.