Subscribe to the ELLIS Newsletter and stay up to date on the latest news from the network!

Are you interested in the next opportunity to apply as an ELLIS PhD student? Would you like to learn more about ELLIS sites in your area? Are you looking for a new job in the field of modern AI or announcements of machine learning events and workshops?
Then subscribe to the ELLIS newsletter!




Subscribe
Unsubscribe from the ELLIS newsletter here.


Social Media

Follow ELLIS on the following social media channels:
X (formerly Twitter): twitter.com/ELLISforEurope
LinkedIn: linkedin.com/company/ellisforeurope
Facebook: facebook.com/ELLISforEurope
Mastodon: ellis.social/@ELLISforEurope
Youtube: youtube.com/@ELLISforEurope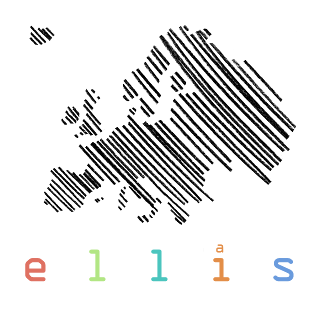 About ELLIS
ELLIS is a pan-European AI network of excellence. It builds upon machine learning as the driver for modern AI and aims to secure lasting international leadership of AI made in Europe by connecting top researchers in this field and by creating a multi-centric AI research laboratory. Founded in 2018, ELLIS has grown into a network that counts 41 ELLIS units at world-class institutions in 16 countries,16 ELLIS programs and a pan-European PhD program. The members of ELLIS are committed to shaping the future of AI in Europe by pushing the scientific and technological boundaries for human-centered, beneficial and safe AI.


Contact
Contact us here.