ELLIS, AI4media, and AIDA Symposium on Large Language and Foundation Models
ellis
17 October 2023 - 18 October 2023
Symposium
Amsterdam, the Netherlands
17 October 2023 - 18 October 2023
The first 'ELLIS, AI4media, and AIDA Symposium on Large Language and Foundation Models' will take place on 17 and 18 October 2023 in Amsterdam (the Netherlands).
The last year has been a landmark one with the arrival of ChatGPT and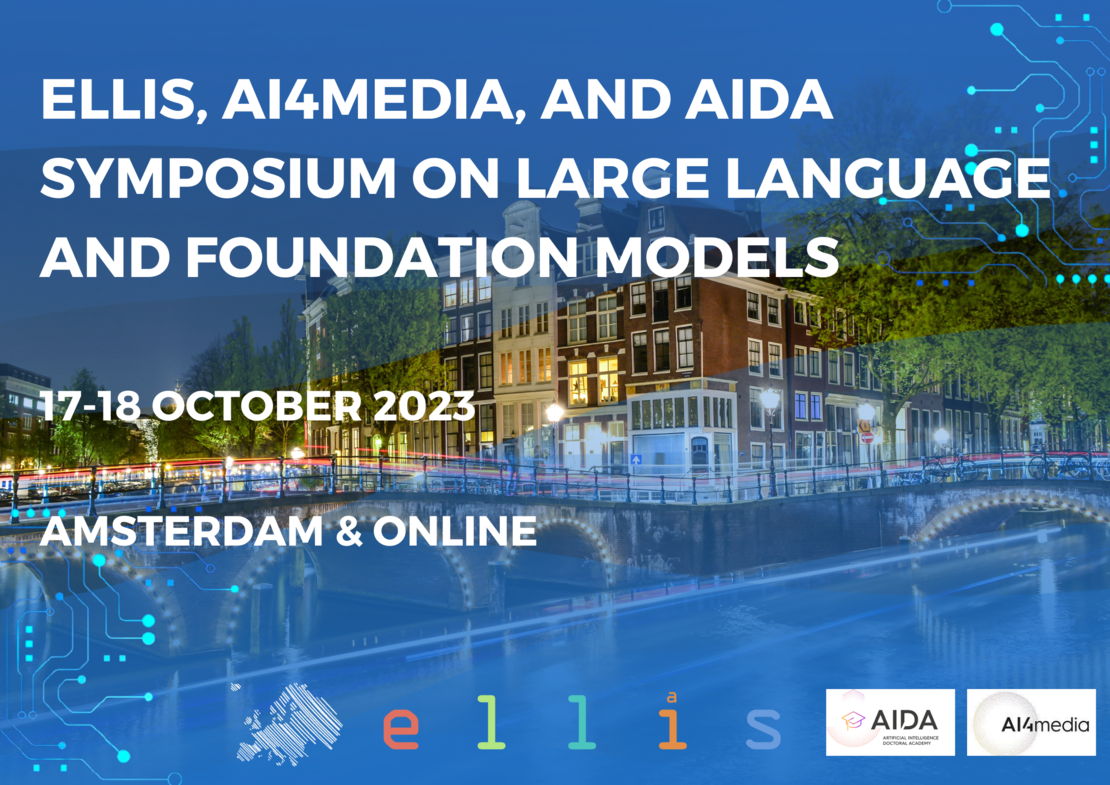 GPT4, demarcating a new era of AI research on foundation models. While scale was always a key factor in learning, these models have shown that scale has an unexpectedly big impact on generalization and, importantly, the importance of multimodality.

The symposium in the Netherlands will connect renowned researchers from different AI subdisciplines in Europe. Among the organizers are members of the ELLIS units in Amsterdam, Lisbon, Edinburgh and Darmstadt.

The registration has closed, but the event can be followed in the livestream here.

Learn all about the program and the speakers on the symposium's website.