ELLIS Doctoral Symposium 2023: Top European AI minds convene in Finland
ellis
11 September 2023
News
It was an eventful week of inspiring interactions about machine learning: The ELLIS Doctoral Symposium (EDS) was held for the third year, this time hosted by the ELLIS Unit Helsinki at Aalto University in Finland. The symposium is the highlight of the year in the ELLIS PhD Program, giving young researchers from the European machine learning community an opportunity to discuss their research during keynote talks and poster sessions, to network with leading machine learning experts, and to interact with each other at social events.
Despite the rainy start, 120 PhD students from around
Europe were in high spirits throughout the week, sharing knowledge through tooling sessions, workshops and poster presentations. "This was my first time attending the ELLIS Doctoral Symposium, so I didn't really know what to expect," said Karina Vida, a PhD student from the University of Hamburg in Germany. "But I got some really insightful ideas from each of the keynotes. I'm glad I connected with all these cool people and can do some collaborations in the future."
This year's theme - 'Sensibility in AI' - was reflected in the keynotes from European AI luminaries like Bernhard Schölkopf, Sara Magliacane, Aapo Hyvärinen and Amir Zamir. Students also got to connect with top companies in the field of ML at the career fair, and visited the Aalto Startup Center, a globally competitive university business incubator. A session organized by 'Women in AI Finland' considered the experiences of underrepresented minorities in technology fields and the biases and practices that can hold back advancement.
Social events in Finland's beautiful nature did not come up short either: The wet weather subsided long enough for the participants to enjoy a cruise through Helsinki's scenic archipelago, as well as some paddleboarding, traditional sauna and hiking in Nuuksio National Park.



"The ELLIS Doctoral Symposium was a great participatory experience with people from so many different backgrounds," said Marlon Tobaben, PhD student at the University of Helsinki and member of the organizing team. "Organizing the event wasn't easy, but seeing it all come together was so rewarding!"

More impressions
Check out the best moments of the symposium on the EDS 2023 website:
https://fcai.fi/eds2023/review
Get some impressions of the event in this short video:
https://twitter.com/FCAI_fi/status/1699403084483498350


About the ELLIS PhD Program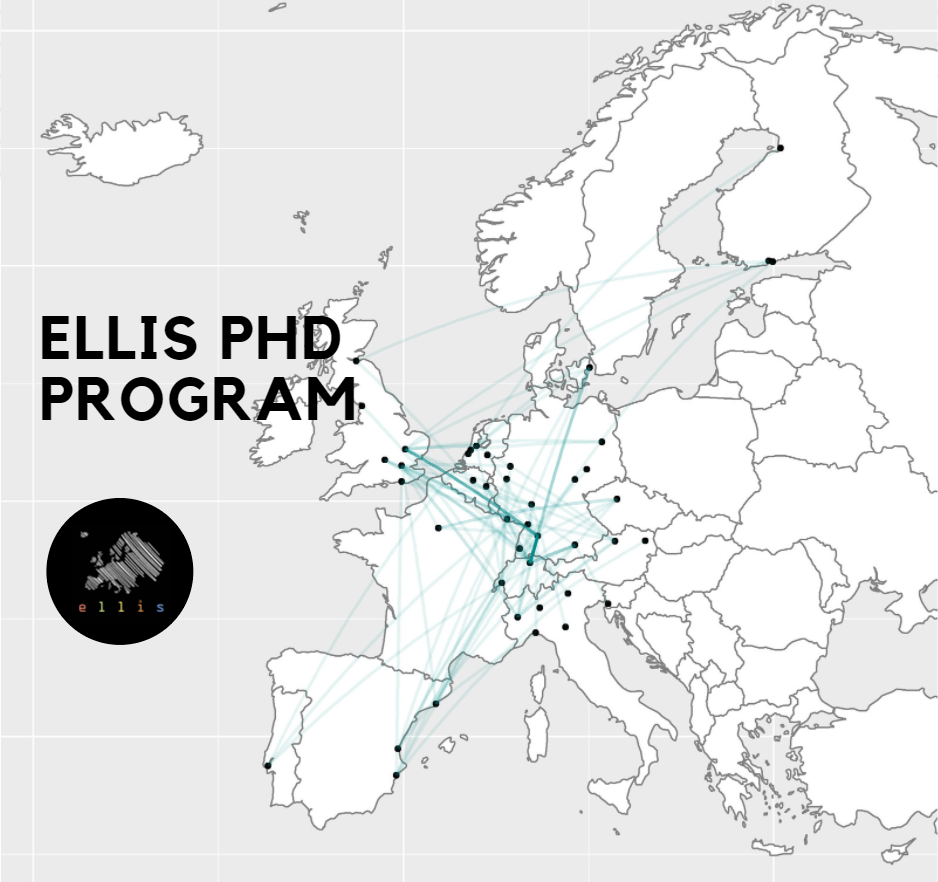 The ELLIS PhD Program is a key pillar of the ELLIS initiative whose goal is to foster and educate the best talent in machine learning and related research areas by pairing outstanding students with leading academic and industrial researchers in Europe. Each PhD student is co-supervised by one ELLIS fellow/scholar or unit faculty and one ELLIS fellow/scholar, unit faculty or member based in different European countries, and conducts an exchange of at least six months with the international advisor during their degree.
Research fields ELLIS PhD students have access to range from computer vision, health and robotics to machine learning theory, privacy, natural language processing, climate sciences and more. The program also offers a variety of networking and training activities, including summer schools and workshops.
The ELLIS PhD Program is supported by the European Union's Horizon 2020 research and innovation programme under ELISE Grant Agreement No. 951847.

Next round of applications for the ELLIS PhD Program
The application portal for the ELLIS PhD Program will open in October 2023. Candidates will be able to reach many top machine learning labs across Europe and Israel with just a single application. The deadline for this year's call for applications is November 15, 2023.

About the ELLIS Unit Helsinki
The ELLIS Unit Helsinki focuses on machine learning, in particular probabilistic modeling and Bayesian inference, simulator-based inference, data-efficient deep learning, privacy-preserving machine learning and interactive artificial intelligence. It is hosted by the Finnish Center for Artificial Intelligence FCAI. The unit also coordinates ELISE – a European Network of Artificial Intelligence Excellence Centres. The ELISE project builds upon the ELLIS network.

More information

Learn more about the ELLIS PhD Program here: https://ellis.eu/phd-postdoc
Watch the ELLIS PhD Program video and these short video testimonials recorded by some of our students across Europe to get an impression of what it's like to be an ELLIS PhD student.

Social media
Follow the ELLIS Unit Helsinki on X (formerly Twitter), LinkedIn and Mastodon.
Follow ELLIS on X (formerly Twitter), LinkedIn, Mastodon and Facebook, or subscribe to the monthly ELLIS newsletter.

Contact
Contact the ELLIS PhD Program at phd@ellis.eu.



Video about the ELLIS PhD Program