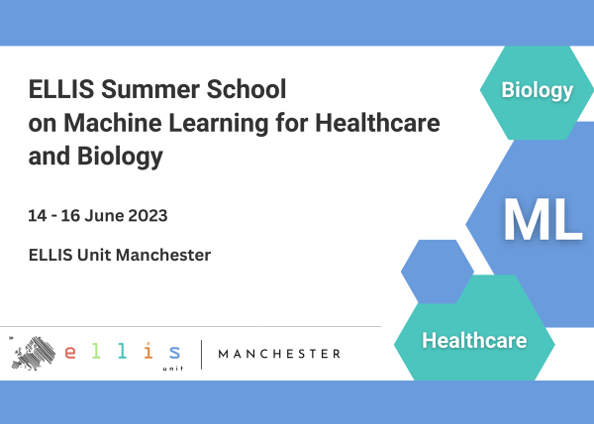 ellis
14 June 2023 - 16 June 2023
Summer School
Save the date! From 14 – 16 June 2023, the ELLIS Unit Manchester will host the 'ELLIS Summer School on Machine Learning for Healthcare and Biology'.
ELLISUnits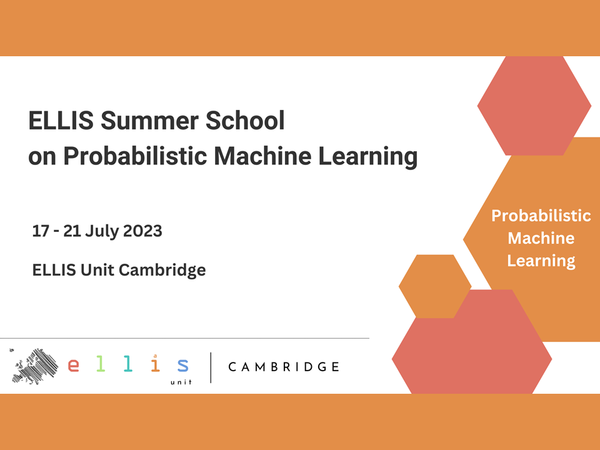 ellis
17 July 2023 - 21 July 2023
Summer School
Mark your calendars! The ELLIS Unit Cambridge has been selected to host an ELLIS Summer School in 2023. The five-day event with a focus on Probabilistic Machine Learning will take place from 17-21 July 2023, and will offer graduate students and researchers the opportunity to exchange with leading machine learning experts.
ellis
28 August 2023 - 01 September 2023
Conference
Save the date! The ELLIS Doctoral Symposium (EDS) 2023 will take place from August 28 to September 1, 2023 at the ELLIS Unit in Helsinki, Finland! This year's theme is 'Sensibility in AI'.